 
Alpine CDE-190r
Alpine CDE-190r
What Makes a Great CD Receiver? Alpine Sound plus Alpine Design
CD RECEIVER / USB CONTROLLER
The Alpine CDE-190R is the affordable single-DIN solution that steps up your sound to premium Alpine quality, for hours of music enjoyment.
Simple Plug-in with Front USB Port and Front Aux Input
With a direct USB and auxiliary input available conveniently on the front of the head unit you can connect to additional devices. Connect USB memory devices like thumb-drives and USB hard drives.
Power Supply for Portable HDDs
Because these head units support a 1000mA USB power supply, you can connect and power portable USB hard disks. This makes it possible for you to enjoy your whole music library inside your car.
Fast Charge for your Mobile-phone
The faster your phone charges, the better! The CDE-190R head units provide a fast-charge function to a maximum of 1000mA, for quick recharging of your phone battery.
Bass Engine SQ
The BASS button next to the central control knob takes you directly to the advanced bass level adjustment function. As you choose one of the six levels, it automatically adjusts frequency cut-off, Q factor and subwoofer level for optimum sound quality and tonal balance.
Specifications
Max Power Output Ratings
Max Power Output: 4 x 50W
FM Tuner
Tuning Range: 87.5 - 108.0 MHz

Mono Usable Sensitivity: 0.7 μV

Alternate Channel Selectivity: 80 dB

Signal-to-Noise Ratio: 65 dB

Stereo Separation: 35 dB

Capture Ratio: 2 dB
MW Tuner
Tuning Range: 531 - 1,602 kHz

Usable Sensitivity (IEC Standard): 25.1 μV / 28 dB
LW Tuner
Tuning Range: 153 - 281 kHz

Usable Sensitivity (IEC Standard): 31.6 μV / 30 dB
Disc Player
Frequency Response: 5 - 20k Hz (±1 dB)

Total Harmonic Distortion (at 1kHz): 0.008 %

Dynamic Range (at 1kHz): 95 dB

Signal-to-Noise Ratio: 105 dB

Channel Separation (at 1kHz): 85 dB

Wow & Flutter (%WRMS): B.M.L.
USB
USB Requirements: USB 1.1/2.0

Max. Power Consumption: 1,000 mA

USB Class: Mass Storage Class

File System: FAT 12/16/32

MP3 Decoding: MPEG-1/2 Audio Layer-3

WMA Decoding: Windows Media™ Audio

AAC Decoding: AAC-LC Format ′′.m4a′′ File

Number of Channels: 2-Channel (Stereo)

Frequency Response: 5 - 20k Hz (±1 dB) *May differ depending on the encoding software and bit rate.

Total Harmonic Distortion (at 1kHz): 0.008 %

Dynamic Range (at 1kHz): 95 dB

Signal-to-Noise Ratio: 105 dB

Channel Separation (at 1kHz): 85 dB
Sound Tuning
Subwoofer Level Adjustment: 0 to 15

Subwoofer Phase Setting: 0° or 180°

Low Pass Filter: Off, 60/80/120/160 Hz

Bass Level Control Range: -7 to +7 dB

Bass Center Frequency: 60/80/100/120 Hz

Bass Bandwidth Adjustment (Q): 4 Choices (0.5=wide, 1.0=medium, 1.5=medium, 2.0=narrow)

Mid Level Control Range: -7 to +7 dB

Mid Center Frequency: 500/1k/1.5k/2.5k Hz

Mid Bandwidth Adjustment (Q): 4 Choices (0.75=wide, 1.0=medium, 1.25=medium, 1.5=narrow)

Treble Level Control Range:  -7 to +7 dB

Treble Center Frequency: 7.5k/10k/12.5k/15k Hz

Treble Bandwidth Adjustment (Q): 2 Choices (0.75=wide, 1.25=narrow)

Loudness: 100 Hz 10 dB

Bass Engine SQ: Level 0 – 6

Application SVolume Level: -14 to +14dB
General
Power Requirement: 14.4 V.DC (11-16V allowable)

Pre Output Voltage (Before Clipping): 2V / 10k ohms

Aux In: 1.4V / 10k ohms

Maximum Mounting Angle: 35° from Horizontal

Weight: 1.24 kg
Dimensions
Din Size: 1 DIN

Chassis Size (W x H x D) mm: 178 x 50 x 161,5 mm

Nose Piece Size (W x H x D) mm: 170 x 46 x 25 mm
images for illustration purposes only, actual product may differ from image.
information displayed is as received from the manufacturer
E&OE
You might also like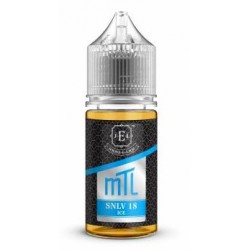 Regular price
R1,999.99
-R500.00
Price
R1,499.99