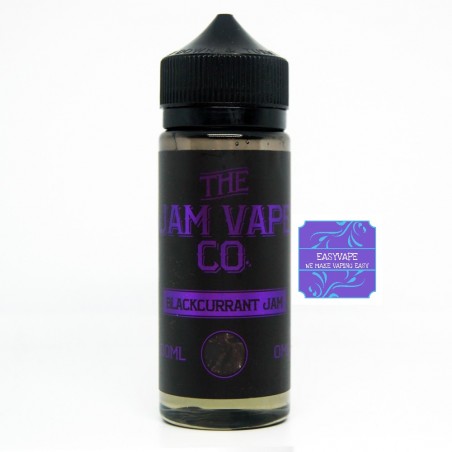  
The Jam Vape Co – Blackcurrant Jam
The Jam Vape Co – Blackcurrant Jam 120ml 3mg
Blackcurrant Jam eliquid by Jam Vape Co is a breakfast blend which plays between sweet and fruity notes with a hint of savoury.
A sharp yet sugary blueberry jam is combined with a light toast featuring butter undertones, recommended for vapers looking for a layered vape.
120ml Chubby 
3mg
The Jam Vape Co – Blackcurrant Jam vape juice (Eliquid)
Please note that this product contains nicotine.
you need to be of legal age to vape or purchase vaping products
Data sheet
Nicotine

3mg

Size

120ml